Spider Control In Lower Mainland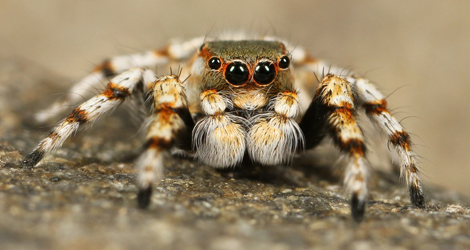 Did you recently spot a spider web in your home? Are there weird spiders in your attic? If yes, it's time to get them removed by a licensed Spider Pest Control in Lower Mainland. ASM Pest Control is a full-service spider control company that is constantly assisting both residential, commercial, and industrial clients with safe and reliable spider control services.
Though spiders don't cause any harm to humans, their looks can frighten anyone. Moreover, there are several species that are venomous but are generally found in wild areas. In rare cases, some spider species bite humans. In most cases, spider bites occur after a victim puts on a shoe or piece of clothing that has a spider on it.
ASM Pest Control is one of the leading providers of spider control in the Lower Mainland area. Our technicians are highly trained and experienced, and can take care of any type of pest, including spiders, regardless of the circumstance. We provide professional spider pest control services in the lower mainland to protect homes, businesses, hotels, and motels against various pest complications, including arachnid infestations. Our company is dedicated to providing you with pest control services that are the most effective in the country.
Types of Spider Species We Remove
Like other pests, tiny spiders are also found globally. Though these pests are not that dangerous, it's still advised to get them removed as soon as possible. Common spiders found in Canada include the wolf spider, fishing spider, cellar spider, house spider, garden spider and jumping spiders. Some common insect species our professionals remove include:
Wolf spiders
Cellar spiders
House spiders
Black Widow spiders
Jumping spiders
Brown Recluse spiders
At ASM Pest Control, we follow a humane approach to deliver long lasting spider extermination in the lower mainland. No matter, which pest species has invaded your home, we are skilled in eliminating them all.
How ASM Will Help You With Spider Control In Lower Mainland?
We have a proven track record for spider extermination services in the Lower Mainland Area. We specialize in spider treatments to keep them happy in the garden where they can do a lot of work while keeping them away from your home or business. For many people, spiders in and around their homes are too much to handle. We specialize in spider control treatments that are effective and safe for you and your family.
Our Approach Towards Spider Removal
To make sure your home or office remains pest-free, we follow a humane approach which includes locating and eliminating these tiny weird insects. Once you call us for service, we'll carefully inspect the interiors and exterior of your property to check what is actually attracting spiders.
After we found their source of attraction, we'll remove it and plan a strategy for spider control and removal in the lower mainland. We deploy non-toxic and chemical-free products to get rid of these ugly insects. Our approach includes:
Inspection
Control
Removal
Trapping
Extermination
Prevention
ASM Pest Control is your trusted pest exterminator that has earned an industry reputation for delivering an effective approach and customer satisfaction in controlling and preventing insect infestation.
Pest Control in Lower Mainland Service Areas
ASM Pest Control is a notable pest control firm in the Lower Mainland. We are proud to serve residential, commercial, and industrial clients with a wide range of ant, rat, cockroach, and bed bug control services, among others. We are a team of qualified and insured pest control experts. For many years, we have been resolving pest concerns and have developed a reputation for providing nothing but premium service. Whether you need to get rid of troublesome insects or want to make your property pest-free, you can count on us to provide a safe, effective, and humane service.
Our pest control technicians offer same-day and next-day service throughout the Lower Mainland. Feel free to contact us for a free quote if you have a pest control issue.
Need help with pest infestations? ASM Pest Control is ready to help!
Same Day Pest Removal For
Residential, Commercial &
Industrial
If you are looking for a licensed pest exterminator in the Lower Mainland, your search ends here. With years of experience in integrated pest management, we are proudly serving the residential, commercial and industrial clients with effective and long-lasting services. We not only eliminate unwanted insects but also follow measures to restrict and prevent their entry in the future. Our approach includes:
Inspection

Control

Prevention
Trapping

Extermination

Follow-up