Mole And Vole Control Services In Lower Mainland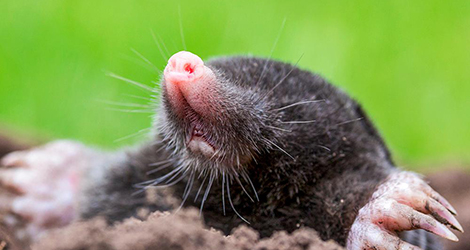 Did you recently spot moles and voles in your yard? Are you tired of your plants being destroyed by moles and voles because of tunneling? If yes, ASM Pest Control is here for you. We are a full-service pest control company assisting homeowners with long-lasting Mole and Vole Control Services in Lower Mainland. Using safe and eco-friendly products, our mole and vole exterminators can help you get your yard back to the way you want it. We target your mole and vole infestation with habit modification and trapping methods.
Lawn rodents, often known as voles or meadow mice, range in size from 3 to 5 inches. They have short tails, short legs, and a thick, hairy coat, and their skins can range in hue from brown to grey. Lawn rodents dig both above-ground and subterranean tunnels in the soil while eating primarily on plants, inflicting harm not just to your lawn but also to your nurseries and flowerbeds. If you notice harmful activity on your lawn in the spring, it is most likely caused by a vole. Moles, on the other hand, are little animals that measure 5 to 8 inches in length and have dark grey or brown hair, short snouts, small eyes, and no apparent ears. They are technically insectivores, not rodents. Their feet and snout are pink, and their front feet have well-developed claws that enable them to dig quickly. Moles spend practically all of their time underground. The lusher and richer your landscape, the more enticing it is to moles. Moles love soil that is soft and damp. Their food is composed of 90% earthworms, 5% grubs, and 9% other creatures that intrude into their underground tunnels. They do not eat plant material, but as they go, moles dig underneath, removing dirt and exposing the roots of trees, shrubs, vegetation, and grassland.
ASM Pest Control in the Lower Mainland meticulously inspects your lawn and garden for signs of vole infestations before exterminating voles with traps and/or bait, based on the extent of the infestation and the level of vole control needed.
Why Remove Moles?
Moles are small animals with long, narrow, and pointed snouts. They are subterranean and prefer spending most of their lives in the darkness of underground tunnels they excavate. These critters build shallow tunnels just below the surface where they capture worms, insects, and other in vertebrates.
When it comes to feeding, they consume roots, bulbs, and other plant material. For these reasons, their presence is not at all liked by homeowners and they want to exterminate them to prevent any yard damages.
Safe & Effective Vole Removal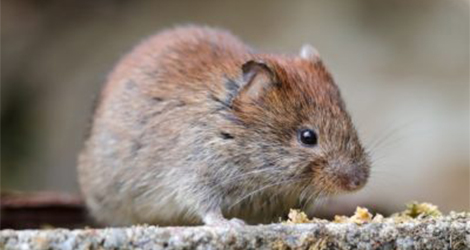 Voles, also known as meadow mice are rodents that are often confused with similar-sounding moles. With a small and chunky body size, a vole has rounded ears and a tiny tail. They are usually brown and black or gray in color. Voles prefer living in creeping or low-lying vegetation areas. If you are dealing with voles in your property, ASM Pest Control can help you right away. Using humane methods and eco-friendly products, we specialize in vole extermination.
Contact our local vole control experts today to discuss your vole control needs.
What We Do?
At ASM Pest Control, we believe that trapping is the most effective way to get rid of moles and voles. This method requires careful planning and observation to determine which tunnels are active in order to set the traps more efficiently.
Many of customers prefer ASM Pest Protection service in the Lower Mainland  because it provides year-round prevention of voles and other rodents. Following rodent removal from your yard, ASM Pest Control's continuous service in the Lower Mainland concentrates on avoiding future infestations by poisoning voles with rodenticide within tamper-resistant bait stations strategically placed around prone regions, such as beneath decks, behind shrubs, and on fence or tree lines. We are experts at:
Mole and Vole Baiting
Mole and Vole Trapping
Mole and Vole Control
Mole and Vole Removal
Mole and Vole Exclusion
Mole and Vole Prevention
Mole and vole populations can grow tremendously, if not handled properly. That's why it is important to get rid of moles and voles as soon as the tunnels are detected. Call ASM Pest Control right away, for Mole and Vole Control Services in Lower Mainland and we'll take care of your critter problems with an immediate and same-day response.
Pest Control in Lower Mainland Service Areas
ASM Pest Control is a notable pest control firm in the Lower Mainland. We are proud to serve residential, commercial, and industrial clients with a wide range of ant, rat, cockroach, and bed bug control services, among others. We are a team of qualified and insured pest control experts. For many years, we have been resolving pest concerns and have developed a reputation for providing nothing but premium service. Whether you need to get rid of troublesome insects or want to make your property pest-free, you can count on us to provide a safe, effective, and humane service.
Our pest control technicians offer same-day and next-day service throughout the Lower Mainland. Feel free to contact us for a free quote if you have a pest control issue.
Need help with pest infestations? ASM Pest Control is ready to help!
Same Day Pest Removal For
Residential, Commercial &
Industrial
If you are looking for a licensed pest exterminator in the Lower Mainland, your search ends here. With years of experience in integrated pest management, we are proudly serving the residential, commercial and industrial clients with effective and long-lasting services. We not only eliminate unwanted insects but also follow measures to restrict and prevent their entry in the future. Our approach includes:
Inspection

Control

Prevention
Trapping

Extermination

Follow-up