Welcome To ASM Pest Control
The Most Reliable Pest Removal Company
The professionals at ASM Pest Control are well-versed in Pest Removal and Control. We are familiar back. We are able to provide you with assistance in identifying the species of bug that has infested your property. Browse our pest library to become familiar with common pests, the factors that bring them to your property, the extent of an infestation, and the preventative measures you may take to ward them off. You'll discover all you require right here, including information on common house bugs as well as other small pests and crawling insects.
Same Day Pest Removal Services For
Residential, Commercial &
Industrial Properties
If you are in the Lower Mainland and looking for a licensed pest exterminator, your search can now be considered complete. We are proud to serve residential, commercial, and industrial clients with services that are effective and long-lasting thanks to our years of experience in integrated pest management. Not only do we get rid of harmful pests, but we also take precautions to limit and stop their infiltration in the future.
Inspection

Control

Prevention
Trapping

Extermination

Follow-up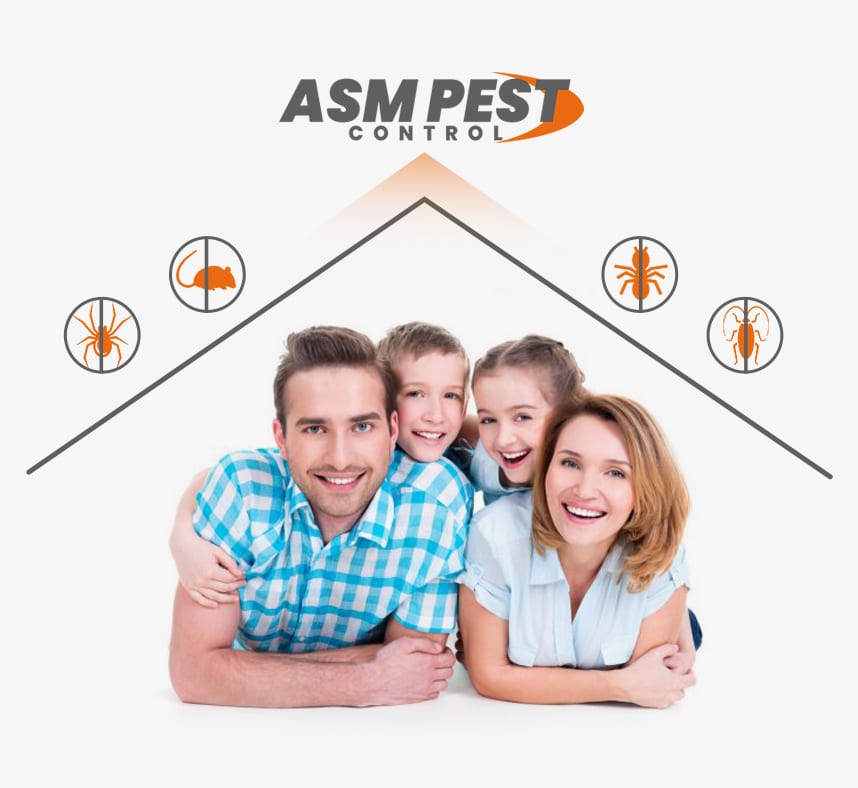 Why Choose ASM Pest Control
Pest Extermination Services
Is there a bug problem at your residential, commercial, or industrial property? Pest-free property is as close as a phone call away. We are glad you choose to visit ASM Pest Control. We'll put a stop between you and any unwanted pest to your property. When you use ASM Pest Control Services, you can be assured that your family's health and the health of the environment will come first. We serve the whole Fraser Valley and Lower Mainland, and we're available at any hour. A 100% free examination of your home or business for pests is just a phone call away.
Need help with pest infestations? ASM Pest Control is ready to help!
Pest Control in Lower Mainland Service Areas
In the Lower Mainland area, ASM Pest Control stands out as a top choice for pest elimination. We're pleased to offer comprehensive pest control solutions for a wide variety of pests, including ants, rats, cockroaches, bed bugs, and more, to clients in the residential, commercial, and industrial sectors. We have a staff of licensed and insured exterminators. We have been eliminating pest problems for a long time now, and we have earned a reputation for excellence in service. You can trust that we will deliver a service that is safe, effective, and humane whether you need to get rid of annoying insects or want to make your property pest-free.
In the Lower Mainland, our pest control specialists can come out the same day or the next. If you need an estimate for pest control, don't hesitate to give us a call.
Professional Pest Control Service
The pest control specialists at ASM Pest Control offer residential, industrial, and commercial pest control services throughout the Lower Mainland, Tri Cities and Fraser Valley for many years. You can rely on our expert technicians for all your pest control needs. We ensure that your property becomes pest-free in the long run. We use eco-friendly methods and state-of-the-art equipment to eliminate all kinds of pests. contact us today to get rid of all your pest problems.