Need help with pest infestations? ASM Pest Control is ready to help!
Pest Control In Richmond
Richmond is located in the province of British Columbia on Canada's Pacific Coast. Richmond is an island city. Richmond is an ethnically diverse, developing, and vibrant city with a special mix of residential and commercial property, agricultural fields, industrial parks, waterways, and natural environments. Richmond is located at the confluence of the Fraser River and the Pacific Ocean, thus it experiences a humid climate. Due to nature, agriculture and water bodies co-existing with city life- it's impossible for pests to not infest your spaces.
Most Common Pests Found In Richmond
Along with the beauty of the place, Richmond is swarmed by a number of pests. During summer, several pests, including mice, rats, bedbugs, and wasp and hornet nests pop up in Richmond. Ladybugs, beetles, and rats seek cover from the changing seasons in Richmond homes all through the fall months. Once pests have made their way into your home, it will take much more than an eviction notice to get rid of them, ASM Pest Control can help you get rid of pest infestations. All we need to do is inspect and treat these pests so that these tiny creatures do not bother you at any time and you remain safe at your place. Get in touch with us and share your concern!
Expert Pest Control In Richmond
If you're looking for pest control in Richmond, go no further than ASM Pest Control. Our certified professionals are highly skilled in dealing with a wide variety of pests. We have the latest tools and equipment to provide you with the most efficient pest control treatment. The ASM Pest Control in Richmond exterminators thoroughly inspect the location or premises before deciding on a course of action to exterminate those annoying bugs.
Furthermore, our services are thorough and dependable, ensuring that your home is pest-free. We can assist you in getting rid of pests and keeping them away from your house or workplace. When you contact our experts, We thoroughly research each case so that we know which pest treatments are the most appropriate for your particular infestation, no matter how large, how old, or what kind of pest you have.
Richmond Pest Control
If you are looking for the pest control in Richmond then at ASM Pest Control, we bring you the pest control services. Our team of expert technicians at our company is highly skilled and experienced in handling numerous types of pests. We are equipped with the latest tools and equipment to offer you the most effective pest control treatment. Moreover, our services are comprehensive and reliable, which ensures that your place will be free from pest infestation. We can help you get rid of your pests and keep them away from your home or business.
Benefits Of Choosing ASM Pest Control In Richmond
Nature- concerned products

Upskilled team

Trained & licensed Professional

Top experience

24/7 Customer satisfaction

Government Licensed, Certified, WorkSafe covered, bonded and insured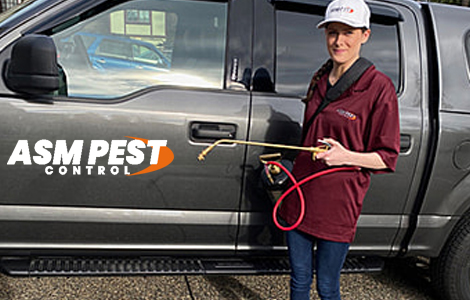 How Can We Help You?
All we need is to examine and approach these pests so that these minute creatures may not trouble you at any moment and you stay secure at your place. Therefore, the ASM Pest Control in Richmond exterminators firstly inspect the place or premises intricately, and only then they decide a plan of action to be taken in order to get rid of those pesky pests. All you need to do is give us a call and share your concern!