Rat And Mice Control Company Lower Mainland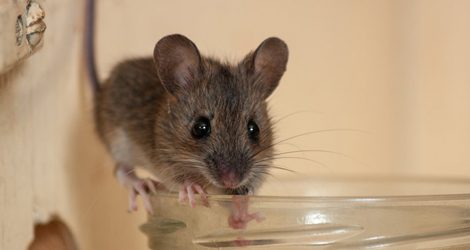 Did you see a mouse moving around in your home? Rats and mice, collectively known as rodents, are pesky pests that are responsible for causing clutter and destruction inside a property. Not only this, they are carriers of several infectious and deadly diseases like plague, dysentery, and others. To remain on the safer side, it is advised to get them with the help of Rat And Mice Control In Lower Mainland.
At ASM Pest Control, we are a locally owned and operated rodent control company that is an expert in eliminating the unwanted pest population from your home or business. Whether they are rats or mice, you can rely on our experts for a reliable and effective pest extermination service.
Infestations of rodents are dangerous. If you find a mouse in your cabinet or a rat in your basement, it's critical to realize how quickly a couple of rodents may evolve into an overflowing invasion. Rats and mice reproduce fast, and before you know it, you might have dozens of rodents in your house. It is nearly hard to exterminate rats on your own. Allow ASM Pest Control in Lower Mainland to help you with rodent control in your house instead. We'll assist you in determining the sort of rat you're dealing with, assessing the indicators of an infestation, and taking the required procedures to accomplish rodent control.
Rodent Infestations & The Health Risks Associated With Them
Having rats and mice around you is not only an unpleasant experience but also leads to the risk of many infections and diseases. In this video, explained are some common diseases humans can get from rodent exposure.
Identification Signs of A Rodent Infestation
When the winter season officially begins and the holidays are just around the corner. Winter brings with it lower weather, joyous events, and warm nights. What person doesn't enjoy this time of year? While colder weather is a welcome relief from the summer heat, there is one drawback to the temperature shift. This is the time of year when rats are most likely to enter your house, create a nest, and begin reproducing. As the weather turns cooler throughout the fall and winter months, rats begin to seek refuge, warmth, and food inside buildings. Every year, rodents such as rats and mice cause thousands of dollars in property damage. Rodents can also be dangerous to your customer's and personnel's wellbeing.
To effectively protect against rats, it is critical to understand the indicators of rodent presence.  Specific evidence to look out for includes. Small poop in the backs of drawers and cupboards, as well as on the floor along walls Food package with holes or nibble marks gnawed wires or materials. Urine stains on shelves, as well as on the backs of drawers and cabinets. Footprints and tail drag in dust or powder.Wall scratching or pounding. If you encounter any of these signs in your facilities, it might be a sign of an infestation. Make sure to notify your pest control service of any findings.
Looking for mice or rat droppings is one of the simplest methods to identify whether you have mice or rats. Rodents leave a lot of faeces behind, making it simple to identify them solely on this alone. Although mouse droppings are smaller than rat droppings, they both have a similar appearance. Mouse droppings are typically approximately 14″ long, although rat droppings can range from 12″ to 34″ long. Their droppings resemble rice and may be discovered in cupboards and drawers in your kitchen, as well as on the floor in your cellar or basement.
Though a rat invasion can be spotted easily as these pests can often be seen roaming around, there is still a chance that it may go unnoticed. The signs that rodents often leave behind them include:
Chewed paper
Torn clothes
Leftover food
Small droppings
Teeth marks
Pungent odor
Weird noise
Small burrows
Damaged plants
Wall holes
Urine in corners
Regardless of if the mouse invasion inside your property is mild or severe, never ignore their presence. Since they are carriers of several diseases, don't ignore the health and safety of your family or employees.
Licensed Rodent Exterminators At Your Doorstep!
Preventing pest presence requires a collaborative effort from both the customer and the pest treatment personnel. The easiest strategy to avoid a rodent infestation is to remove all sources of food, water, and shelter, as well as any potential for rats to enter your premises. The longer you wait, the more challenging it is to manoeuvre the mouse. Don't allow your infestation to go out of control. If you have a rodent infestation, don't go at it alone. ASM Pest Control provides rodent control services that are both effective and ecologically safe. We'll examine the level of your infestation and take the required actions to get rid of rodents as soon as possible. Furthermore, our preventative treatment services ensure that rodents do not return.
If you are looking to hire professionals for long-term rat control and extermination in the lower mainland, rely on our team of certified controllers at ASM Pest Control. With years of experience in pest elimination, homes and businesses trust us for a reliable rat and mice control service with long lasting effects at an affordable cost. Our services include:
Rat & Mice Inspection
Rat & Mice Trapping
Rat & Mice Control
Rat & Mice Extermination
Rat & Mice Prevention
Rat & Mice Proofing
What Makes Us The Right Choice?
Using humane and eco-friendly products, we are committed to making your property completely free of pests. Not only this, we also follow several preventative measures to ensure that you won't have to deal with a rat population again in the future.
If you want high quality rat control and removal in the lower mainland, please feel free to call our exterminators right away.
Pest Control in Lower Mainland Service Areas
ASM Pest Control is a notable pest control firm in the Lower Mainland. We are proud to serve residential, commercial, and industrial clients with a wide range of ant, rat, cockroach, and bed bug control services, among others. We are a team of qualified and insured pest control experts. For many years, we have been resolving pest concerns and have developed a reputation for providing nothing but premium service. Whether you need to get rid of troublesome insects or want to make your property pest-free, you can count on us to provide a safe, effective, and humane service.
Our pest control technicians offer same-day and next-day service throughout the Lower Mainland. Feel free to contact us for a free quote if you have a pest control issue.
Need help with pest infestations? ASM Pest Control is ready to help!
Same Day Pest Removal For
Residential, Commercial &
Industrial
If you are looking for a licensed pest exterminator in the Lower Mainland, your search ends here. With years of experience in integrated pest management, we are proudly serving the residential, commercial and industrial clients with effective and long-lasting services. We not only eliminate unwanted insects but also follow measures to restrict and prevent their entry in the future. Our approach includes:
Inspection

Control

Prevention
Trapping

Extermination

Follow-up